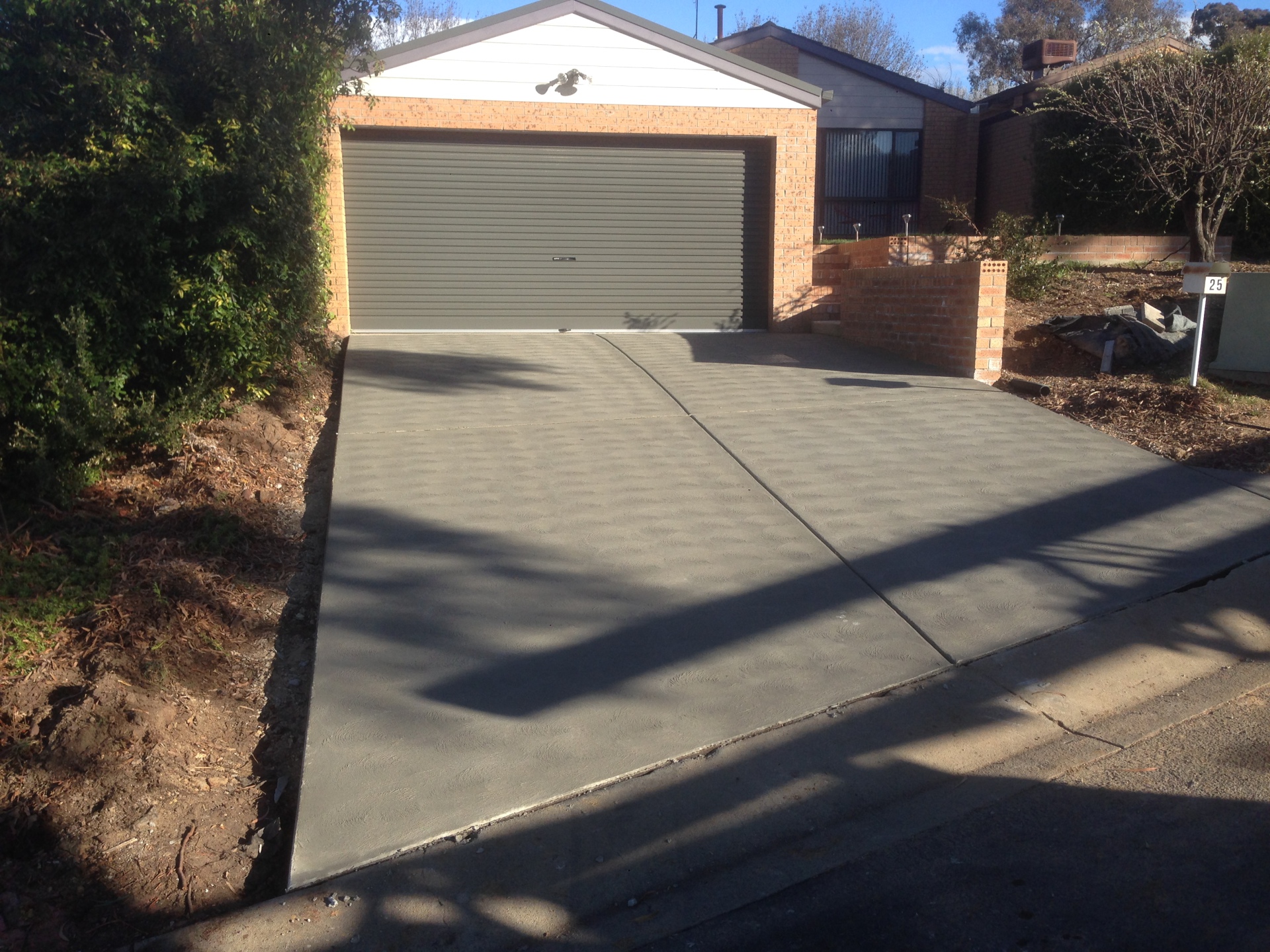 We offer a wide randge in driveways and footpaths from plain grey, coloured concrete, exposed aggregate and decorative stencil. We also take care of the excavation and bobcat work so you're just dealing with the one contractor for less stress for our clients.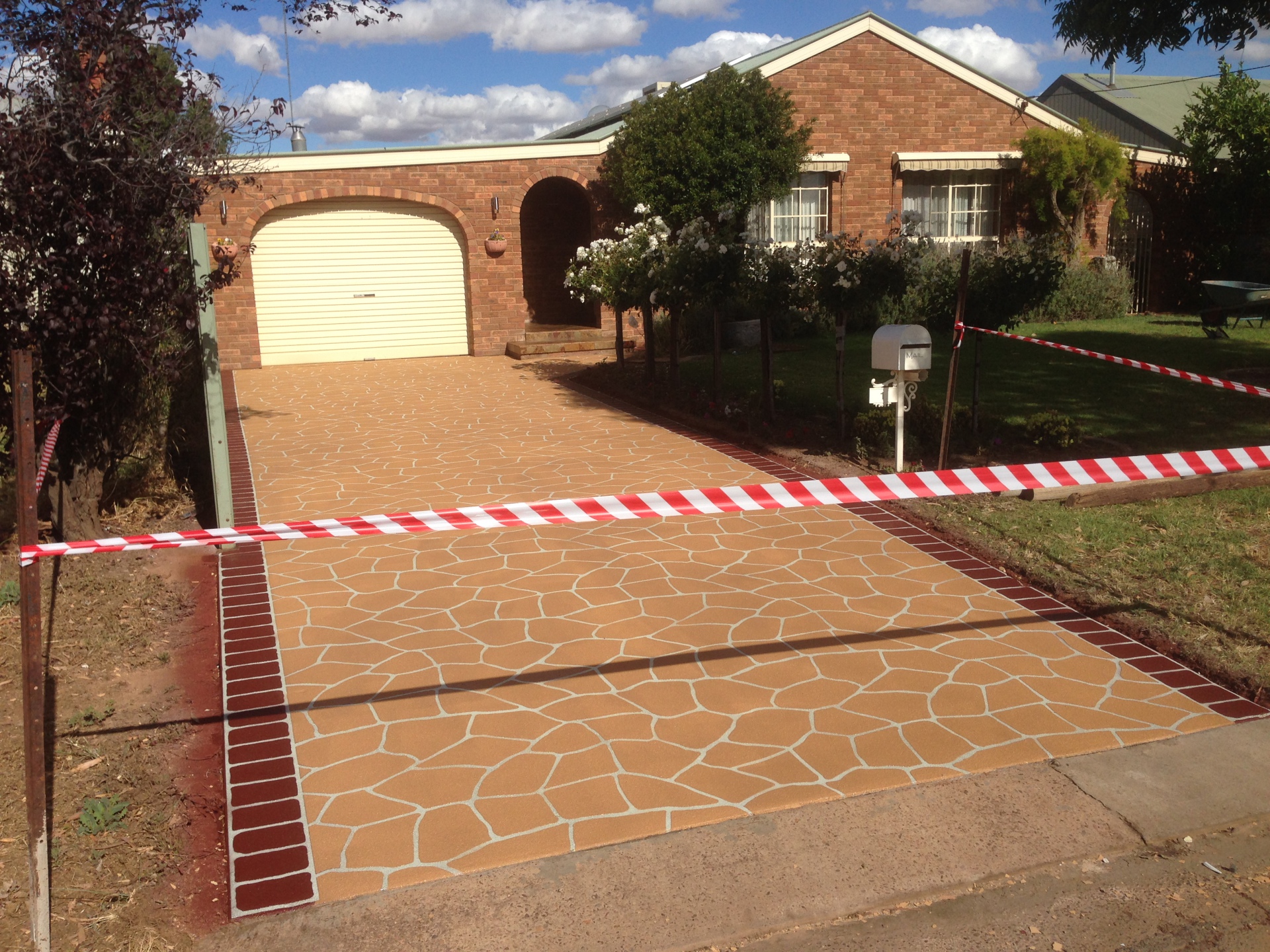 We also specialize in decorative stencil spray on which comes in large range of colours, stencils and borders. This type of effect can be applied to new and already existing concrete to give any area an improved look.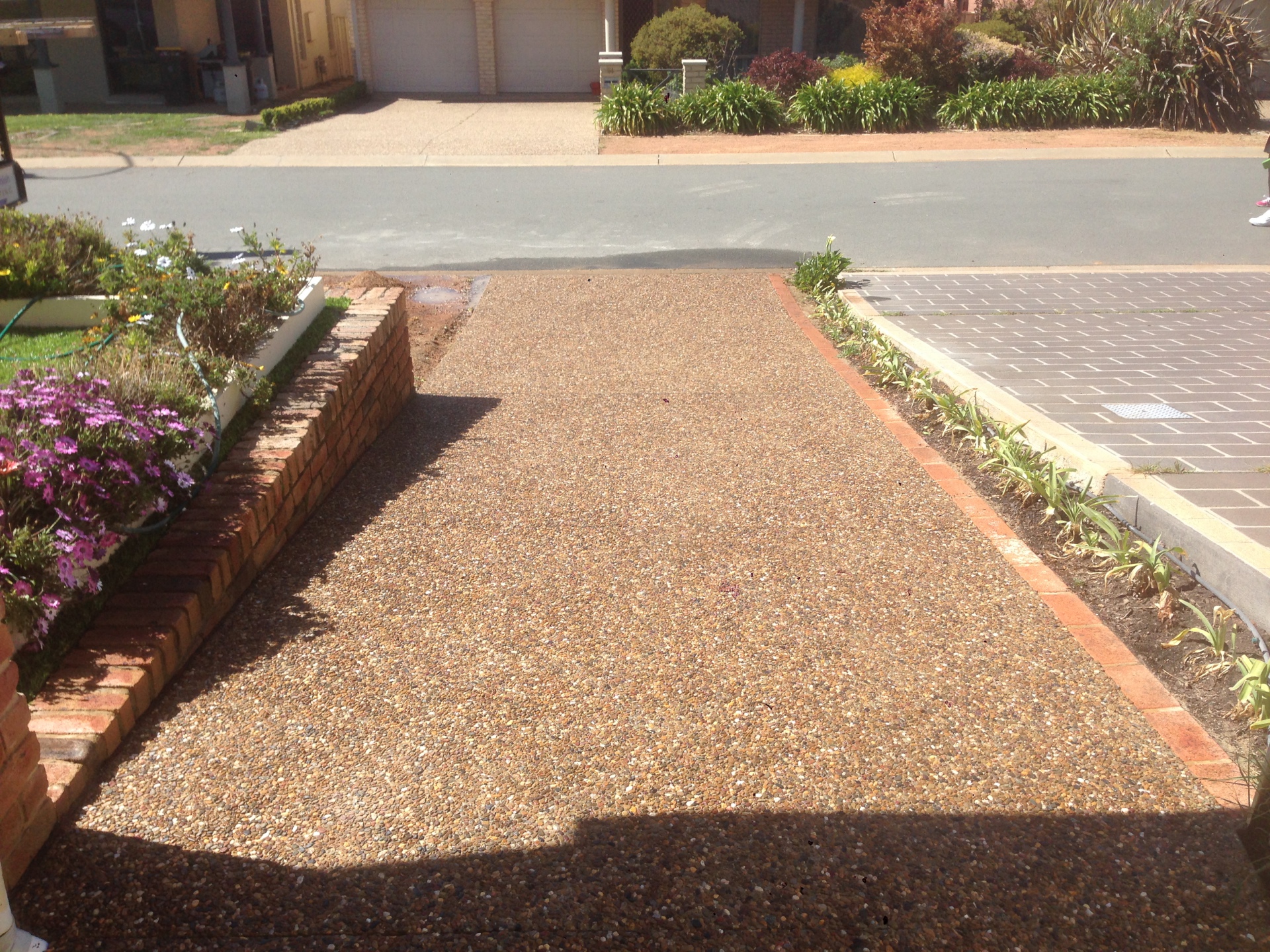 This effect is achieved by washing away the top layer of sand and cement to expose the rock in the concrete, there is a wide range in which you can achieve this effect by changing the type and size of the rock.